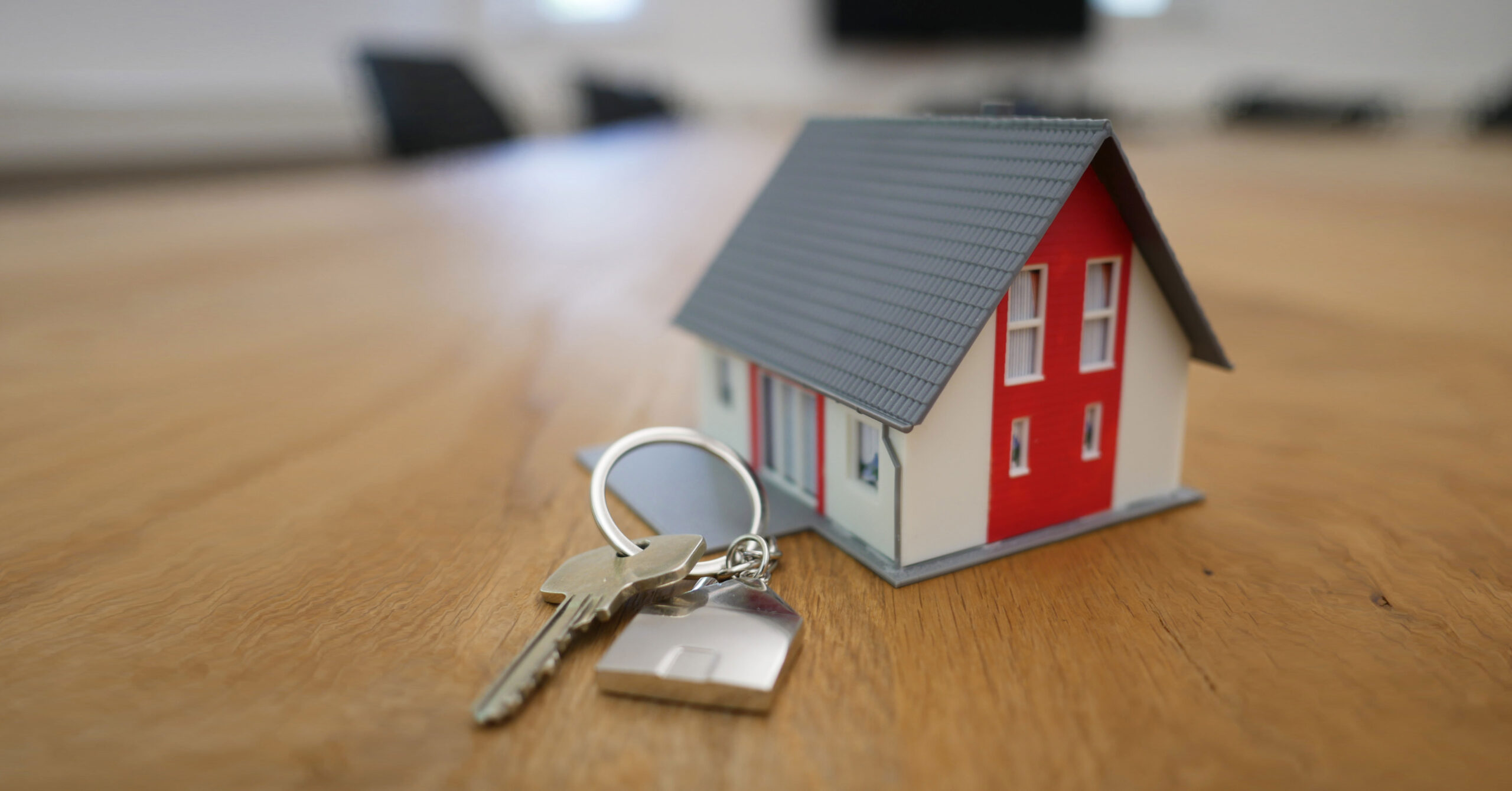 Testimonials
Corey. Is. Awesome. He provided us with sage guidance through an emotional sale during a sensitive time. His knowledge, expertise, and savvy were invaluable. He was frank and honest with what we should and shouldn't do; what was wise and what was wasted energy. Even with a few ripples in the process, Corey always made it feel like smooth sale-ing. Recommend!
— Steve P, Hilliard
Corey took all the stress out of my first home purchase. His in-depth explanations of the process made me feel comfortable and confident every step of the way. I never felt like I was getting into something I didn't understand, and I felt he always had my best interests at heart. Very professional, kind, responsive, knowledgeable and hard-working. Thanks for everything, Corey!
— Aaron H, Columbus
Corey was fantastic! He was highly recommended to me, and I was immediately able to see why. His professionalism, friendliness, and knowledge on the process helped ease my anxiety with selling my house. I had ideas on what I still needed to do to spruce up my house and he was there with guidance and recommendations. He came prepared with comparable houses and provided me with a realistic goal based on how the market was doing and what my expectations were. When I had offers for my house, he walked me through what each meant to make sure I had all the information I needed to make my decision. The whole process was made easy, and I owe many thanks to Corey. I would recommend him to all my family and friends!
— Laura M, Hilliard
Corey helped my husband and I both sell our old house, and buy a new home. He is wonderful to work with! While we were looking for our new home, he knew all the right questions to ask and helped point out little details that are easy to miss when you're excited. During the listing and sale of our old house, he made sure our house showed well and sold as quickly as possible. The best part of working with Corey is that he always has time for you, and he has so many amazing contacts! No matter what project needs attention, he can always recommend a reliable person to get it done right. Even after we moved in, he still continues to be a great resource.
— Kate F, Dublin
I have purchased 2 properties with Corey, and each time was a wonderful experience. As a first time homebuyer, he helped steer me through the daunting process with great care and more importantly sound advice. Advice the would go on to save me money and headaches. More recently he helped me buy an investment property and it was great to work with him once again. He was always available to answer my questions and counsel me when an issue arose. He is a wonderful guy who is friendly, professional, knowledgeable and will serve you well.
— Derek R, Columbus
My husband and I started working with Corey before we were done with selling in California. He was very responsive via email to what we were looking for and giving us an idea what was for sale in the Columbus area. When we came to actually look at houses, he was very helpful. He did not take affront to our asking about houses we were seeing on Zillow and readily signed us up for appointments to see them! We were in Ohio for a week to find a house and were successful! This was in large part due to Corey's responsiveness, helpfulness and knowledge – both about real estate as well as possible fixes that might be needed. I would highly recommend Corey to anyone I know.
— Diana C, Columbus
My wife and I had never been to Columbus before, and were nervous about purchasing a home in a city we knew nothing about. Thankfully, Corey was there to make the situation much more manageable! Corey kept our best interests at heart, and was quick to address anything out of the ordinary in each house we looked at. Corey knows his way around town, and helped us get a sense of not only the house we were purchasing, but Columbus in general. Thanks Corey!
— Justin J, Columbus
Corey was excellent to work with. I had a special circumstance in that I was not going to be able to see the prospective homes in person. Corey understood what I was looking for and worked with my local family to show them the houses. To ensure that I was involved in the process he FaceTimed me so I could be there virtually. When it came to negotiations and financing, he was always quick to return my calls and answer questions. I never had to hunt him down or push to keep things moving. This was a cross country move for me and Corey made it painless. And to top it all off, Corey is a pleasure to work with.
— Robin S, Pataskala
As a first time home buyer, I had a lot of questions and needed someone I could trust. I was extremely lucky to find Corey. He is very knowledgeable, honest and was helpful in every situation. He knows the Columbus area really well and listens to you.
— Levi H, Pataskala
Corey brought some great insight into preparing our home for sale in challenging times. He helped connect us with a fantastic professional for staging. Awesome in handling negotiations and helped us get a premium price! Corey knows the Dublin market very well and we would recommend him to guide you as seller or buyer.
— Mary D, Dublin
Corey was great to work with and helped me find the perfect home with everything my wish list. He provided good insights on potential maintenance issues during walk throughs, set up email alerts for new listings and ensured the closing went smoothly by communicating with the title company and my lender.
— Kathy P, Galloway
Corey was fantastic to work with during the sale of our home. He helped us manage the entire process remotely as well, as my family and I moved across country before we listed. He made the documentation and process steps very clear and easy to execute. He also helped manage our expectations with clear reasoning on prices and market which helped us price our house appropriately to sell. When it came to getting the house ready to sell and buyer's remedy requests, he had contacts and suggestions at the ready to help us move along quickly.
— Jeremy M, Clintonville
Recently I had to deal with emptying and and getting to sell my mother's home which was the home I knew from 1956 forward. While the structure and the exterior of the house had been kept up to date and appealing, the interior was stalled in the mid 1950's to 1970. As the family worked to clear out the belongings we interviewed prospective agents and we clicked right away with Corey. He listened to all of our questions and concerns and was able to help us determine whether to sell the home 'as is' or spruce it up. With his connections to resources who could help us with remodeling and repair, we chose to spruce it up. He worked with us to develop our over all plan and guided us to adjust the plan as needed. In a matter of a few short months we had the house refreshed and ready to list. Thanks to Corey's comprehensive marketing we were in contract in 2 short weeks for a great price. I was 5 time zones away on vacation during the final weeks of the contract period and he stayed on top of everything to make sure nothing slipped. We could not be more satisfied ore more strongly recommend Corey.
— Michelle M, Upper Arlington
Corey was a huge help in selling our house. He gave us great advice a year before we sold our home on what we could do to sell it for the most amount of money, even down to specific people to talk to about getting granite countertops and new carpets. When it was time to sell our home he guided us through the whole process. If I ever need to sell a home in Columbus again, I would definitely use Corey.
— Ken and Amanda C, Westerville
Corey is exceptional…one of a kind! He listened to what we were looking for and proceeded to find us the perfect home…in our first day of looking, we had an accepted offer. Corey was always on top of everything in terms of those pesky pre-closing details and made the purchase process painless. In fact, he made buying property a pleasurable experience. We can't thank him enough for all his wisdom and counsel! In fact, we've asked him to get a Colorado license so we can work with him when we retire there in a few years.
— Steve Z, Clintonville
I recommend Corey 100%. My brother, our spouses and I were faced with selling my parent's home after they needed to move into a nursing facility. Corey was recommended to us by a trusted friend at the beginning of this process and he met with us long before the home was emptied and ready for sale. Even before signing a contract with Corey, he was there to help us through the process, give us advice and point us to handyman services, specialized contractors, landscapers, worthy charities and other resources. Unquestionably, Corey was getting the listing! Throughout the listing period, Corey was always proactive and two steps ahead of us—impressive given that my brother was a Realtor for years in another market and knows how to sell a house! The listing was marketed in all the expected ways but, in addition, Corey went the extra mile with social media postings and videos and reached out to his own network with calls and emails. As a direct result of his efforts, the home sold in three days with multiple offers all over listing price. Corey stewarded the sale all the way to the closing table and checked in with the perfect frequency. Aside from his professionalism, Corey is a very likeable person and it was a pleasure to get to know him. I'll recommend him with great enthusiasm to anyone in need of real estate representation and I will use Corey for all my future needs as well.
— Walter P, Westerville
We loved working with Corey as our Realtor, and could not have asked for a better experience throughout the process. The home buying process is stressful as it is, but working with Corey made it easy and pretty stress-free. He was so positive throughout the whole process, and since he was detail-oriented, he made sure to point out details with houses that we would never have noticed. Would highly recommend working with Corey!
— Mara V, Dublin
Corey was great to work with and I will not hesitate to recommend him to anyone considering buying or selling in the area. He helped navigate what should have been a complicated and stressful situation (buying a house 1200 miles away, during a global pandemic, in an incredibly hot market) into a great experience that went smoothly from start to finish. He helped us with everything from identifying a local lender to working with inspectors and contractors to negotiating the final details of the contract and I seriously doubt I could find another realtor that would provide the same level of attention and support.
— Nick and Sarah G, Westerville
We were referred to Corey by an agent in another state. I'm so happy we signed with him. He really knows the Columbus area and was very transparent with us through the whole process. Having him and our lender (a referral from Corey) at our closing was clutch. They both caught multiple errors and were able to save us from paying extra money.
— Madeline H, Pickerington
I used Corey before to sell my brother's house, so when I needed a Realtor to help with selling a house from an estate I called Corey. I explained the urgency of getting this done. I meet him at the house for a tour and next steps. He came prepared having researched houses near by that were either on the market or had sold recently. This gave me an idea for pricing. He also gave me suggestions as to what I needed to do to get the house ready. We met again where he shared new updated research. Based on that he suggested a listing price. Once listed he handled all the offers. Following the deadline he met with me to review the pros and cons of the offers and helped me make the final decision. My experience working with him has been outstanding. Corey not only has exceptional interpersonal skills but his knowledge as a Realtor of the Columbus market is unmatched. Most of all he is a person of great integrity and honesty. I highly recommend using him.
— Marke V, Dublin
Corey was wonderful to work with throughout the process of selling my house. He is friendly, easy to communicate with and is the utmost professional. He's honest, straight forward, and will look out for your best interest in getting the most for your home. I particularly appreciated his fast replies to any questions I had throughout the process. Without question I would highly recommend Corey as your Realtor.
— Mike M, Dublin
Corey is an outstanding Realtor. We were thrilled with every aspect from beginning to end. His knowledge and know how made our selling seamless and go without a hitch. We moved across the country and Corey was there for us at any given time. His understanding of the market is unmatched. We would highly recommend Corey to assist with any buying or selling.
— Kristine I, Hilliard
Corey was great to work with and our house sold in a week. He provided good guidance prior to the listing process which we think helped the quick sale. Very responsive and always in a good mood which is big when you are going through the sale of a home.
— Linda S, Dublin
My home-buying experience was much easier than I anticipated thanks to Corey. We had a short timeline but he has a resource for everything and it was such a relief that I knew I could count on his expertise and the guidance of the other professionals he recommended. I highly recommend Corey to assist in the purchase of your home. Many thanks to Corey!
— Jennifer E, Lewis Center
We met Corey thru a nurse/Realtor associate of my spouse in California. He was able to get listings tailored to our wishes while we were still there, then really homed in on helping us easily thru the whole process of finding, buying and clearing all the hurdles even while we were still moving into the area. Corey made EVERYTHING work smoothly with clear explanations, using electronic documents whenever possible to reduce wait time, and if he didn't have the answer to a question right off, he got after it and returned with the answer ASAP. Overall, excellent experience with a calm, focused, knowledgeable Realtor and person!!!!
— Bob C, Columbus
I worked with Corey on two property sales. Each time, we were presented with some challenging situations. Corey has such an easy going style. It made me feel much more confident knowing that he was calmly dealing with the messy stuff so that I could get on with other issues. He really studied the area, brought in professionals to support where needed, and anticipated my next steps before I knew I needed to take them. I would highly recommend Corey Liepelt.
— Deb K, Columbus
I highly recommend Corey Liepelt. He'll partner with you to find the home right for you. I personally appreciated his insight and personalized approach, which ultimately helped my husband and I find our beautiful home. He's in tune with the market and educated us throughout the journey so we were able to make sound decisions. He made it a priority to get to know us and visit homes with us so he could understand our vision and provide guidance. He was a patient counselor in times of indecision and a dedicated advocate for us throughout the negotiation process. This was my first home-buying experience; thanks to Corey, it was a great one.
— Rachel L, Hilliard
Corey, thanks so much for your help in finding a condo for me. From the very beginning you understood what I was looking for and I never felt pressured to buy. Your patience and attentiveness to details made for a very smooth closing. I would highly recommend you to anyone I know that will be buying a house. You have a gift for this business!
— Julie C, Powell
I've had the pleasure of working with Corey both professionally and as a customer. Corey was wonderful through the home buying process, he got to know who I am as a home buyer and how I wanted the process to be. He let the sale go at my pace and was ready to work fast when I was ready. Things went super well and smooth and I am now in an awesome home. Thanks again Corey!
— David L, Hilliard
Corey was very resourceful and our home buying experience was a breeze. He is always prompt in communicating and has good insight into all aspects of the purchase process. Would highly recommend him.
— Manjula K, Blacklick